Kharl Prado
August 29, 2010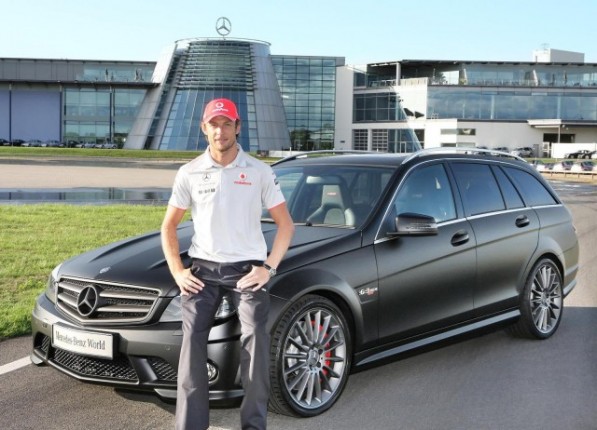 There are so many perks in being a Formula 1 World Champion, especially if you're the current champion. And one of those is being granted ownership of exclusive vehicles—even limited edition ones—like the Mercedes-Benz C63 AMG DR 520 Estate.
What's so special about this wagon? Let's just say it has around 520 horses under its hood, being able to pull from zero to sixty in just 4.1 seconds. Top speed? Around 187mph, electronically limited of course. And, it's only available through Mercedes-Benz's Specialist Products Division. So who's the lucky Formula 1 World Champion that got this very special Benz delivered to his front yard? Well, none other than the reigning champion Jenson Button, of course.
In case you're wondering, the DR 520 Estate is derived from a base C63 AMG wagon. AMG decided to take things a little further by adding their very own Performance Pack Plus. The kit includes a red caliper brake upgrades, forged pistons, connecting rod upgrades, redesigned crankshaft, and a carbon fiber AMG rear spoiler, only on the sedan, of course.
The price tag of £62,430 for the sedan and £63,680 for the wagon includes black or white wraps, Titanium alloys, grille and badges. Leather and Alcantara abound in the interior including a Nappa leather-Alcantara steering wheel. So if you've got an extra ten grand of pounds to spare, then you might want to get the kit for your own C63.
It's only available in the UK, people. Unless, of course, you're Jenson Button.
Source: Motor Authority