Kharl Prado
August 21, 2010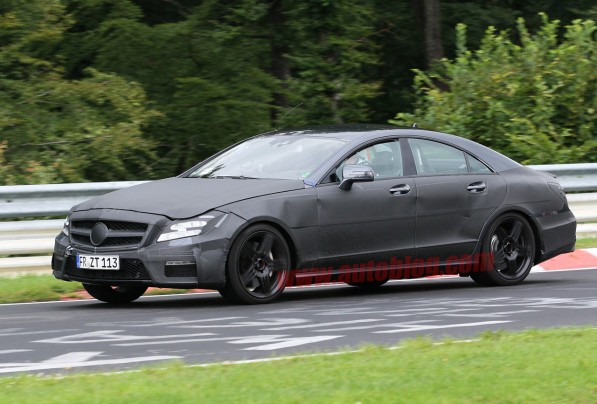 We owe you guys and gals another installment of CLS updates, but this time, we aren't going to give you renderings. The photos in the gallery below are the next-generation CLS sedan in what seems to be AMG tailoring. We may have been too excited to suggest that previous renderings of the next CLS were in fact its much-awaited AMG variant. This time, however, we're quite sure that we're staring at the right creature, unless of course Mercedes-Benz says otherwise.
We could go on and on with the next CLS' sexy lines, intimidating headlights and taillights, and bold fascia, but we'd rather stick to what really matters when involving anything that rolls out of AMG's front yard—the engine. You can expect no less than Mercedes-Benz's all-new 5.5-liter twin-turbocharged V8 to charge this baby with so much steroids, you'll be running out of adrenaline in no time. What's cool about this is that this engine will soon become standard on all of AMG's V8-powered creations. So you could more or less say that AMG's variant of the next CLS will be pioneering this engine, along with the S63 and the CL63.
Performance figures? Let's just say that it'll have around 540 horses, plus 590 pound per feet of torque, that it can literally grow hair on your chest. What's really scary is that, knowing AMG, they'll be coming up with an upgraded performance kit that will bring these numbers up to goodness knows what. We can already see AMG loyalists calling in to place their reservations.
As for the rest of you digging this, stay tuned. There's definitely more to come.