Kharl Prado
August 18, 2010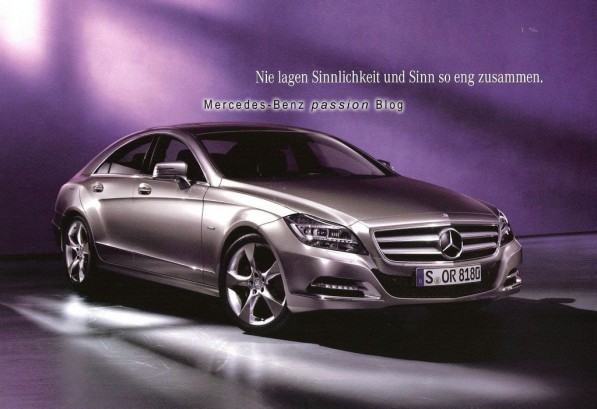 Wondering what the next Mercedes-Benz CLS might look like? Well, here's something to fuel your imagination. These images had been leaked out despite Stuttgart's best efforts to keep you guys and gals scintillated with anticipation. It's a four-door coupe that's just waiting to be queued into the production line.
As you can see, the next CLS will take a lot of design cues from the Shooting Break CLS concept, specifically the front grill and the more raunchy fascia. The sectioned style of the headlights have been retained from the current design, albeit they're somewhat more slender and a lot more attention-grabbing. The LED arrays that are clearly visible makes you wonder how this baby will appear in the evening, all sexy and intimidating. As with the Shooting Break CLS concept, the rear quarter panels are well-rounded out, giving it that graceful stance that just begs high-speed cruising. More graceful, in fact, than the current CLS.
As you step inside, the exclusive four-seat arrangement plus a full-length cabin console won't fail to raise you on cloud nine, as if you're sitting on your very own limousine. The level of refinement? Almost at par with the E-Class and S-Class. Level of comfort? Definitely worth the hype.
Under its powerful yet slender hood, a brand new 3.5-liter direct injected six banger is an option, as well as a twin-turbo 4.6-liter V8 that's rated at 430 horses and 516 pound-feet of feet-numbing torque. And yes, in case you and everyone else are wondering, there will be an AMG version down the line, and it will surely be blessed with Mercedes-Benz's brand new 5.5-liter twin-turbo V8.
There you have it—credible leaked images of the next CLS. You can bet your bottom dollar that an official press release will soon follow. Until then, keep tuning in 'cause we'll be sure to give you updates.
A big thank you to Marcus Jordan over at the Mercedes-Benz Passion Blog for uncovering those prints