Kharl Prado
August 24, 2010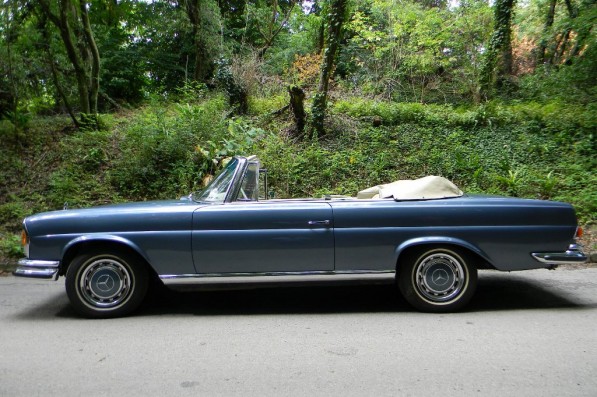 Want to come face to face with a Mercedes-Benz 280SE 3.5L Cabrio (yep, it's a long name for an old car!)? Then be at the upcoming auction event to be held by Historics at Brooklands. This car is just one of only 55 ever built, is right hand drive and should command around GBP 70,000 to 90,000 if the bidding's good. Historics Brooklands says that this forecasted value is around ten times its original price tag, which was GBP 7,249.
It was around the same time that a certain singer-songwriter named Janis Joplin coined the famous phrase 'Oh Lord, won't you buy me a Mercedes-Benz', this oldie was being built—the finishing touches, actually—and now it's going to be the auction's center piece. Joplin's lyrics has been immortalized by the Mercedes-Benz brand, especially by this unique limited edition vintage classic.
In case you're wondering, the Cabrio had twin headlights that were highlighted by chrome bezels. Its iconic oversized grille, now evidently influencing current Mercedes-Benz models, jives perfectly with its wide bow. You can differentiate this model from its straight-six sibling by the height at which it rides from the ground—one inch closer—owing to the heavier and more stout V8.
This baby has just 21,981 miles on its tripmeter, and has been kept in mint condition ever since—GBP 12,000 spent on paint and another GBP 5,000 on interior restoration.
We know you want it. So be sure to be there when the bidding starts.