Michael C.
August 4, 2010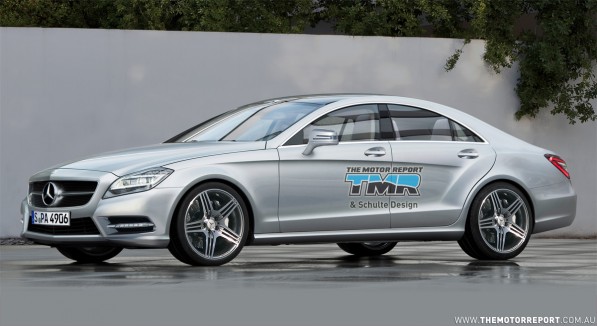 Mercedes-Benz released a statement that they are ending the their production of the first-generation CLS line up. The news preceded earlier reports this month where BMW's present generation M5 and M6 have also stopped production. Where the E60 M5 remained as the newest in a line that goes back to the mid 80's and the M6 stamped BMW's comeback to a favourite badge. The CLS is usually considered as the model that started the four-door coupe trend.
During the time since the E-Class-based CLS was presented in 2004, the four-door coupe variety has experienced the arrival of Porsche Panamera, Aston Martin Rapide, Volkswagen's Passat CC and the Audi A5 and A7 Sportback models. Mercedes-Benz has sold over 170,000 varieties of the CLS over its seven years in the market, and the last car to exit the line was a black CLS550 that was geared for the US market. Following suite would be the 2011 CLS that is anticipated to be released late this year with a first-rate positioning, thus letting the German carmaker present a second smaller four-door coupe at a lower price.
Based on the preview rendering, it likely shows of the new style of the CLS under the camouflage. Although there are still no reports with regards to the engine, a V6 and V8 options are a possibility, while a hybrid model based on the S400 BlueHybrid technology is projected to be presented after the release.