Kharl Prado
August 26, 2010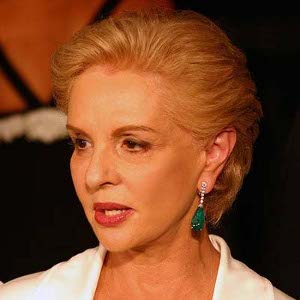 Acclaimed fashion designer Carolina Herrera has been heralded as the Mercedes-Benz Presents designer for this season's Spring Summer 2011 Collection, which is set to take stage on the 13th of September at Lincoln Center. In case you're wondering, yes, that is where the Mercedes-Benz Fashion Week is going to be held.
The Mercedes-Benz Presents program was conceived to give honor to fashion designers that have display high regard for their craft using quality materials, creating novel styles and designs for seven years at the least.
Herrera was deeply proud of her achievement as she addressed the recognition. For years, she has been designing for famous celebrities and high profile customers that include Renee Zellweger, Amy Adams, Michelle Pfeiffer, Emily Blunt, Oprah Winfrey and Camille Belle. So yes, she's well-known in the entertainment industry for her talents. Now, she's part of the honor roll that includes Monique Lhuillier, Badgley Mischka, Narciso Rodriguez and CHADO Ralph Rucci.
Herrera possesses immeasurable grace, accurate hands and an eye for fine details, parallel to everything that Mercedes-Benz stands for in the realm of premium car manufacturing. Her appointment affirms the impact and importance that Mercedes-Benz Fashion Week has on the fashion industry.
If you want to see her works, and at the same time lavish in high-end fashion, then Mercedes-Benz Fashion Week is the place to be.