Kharl Prado
August 18, 2010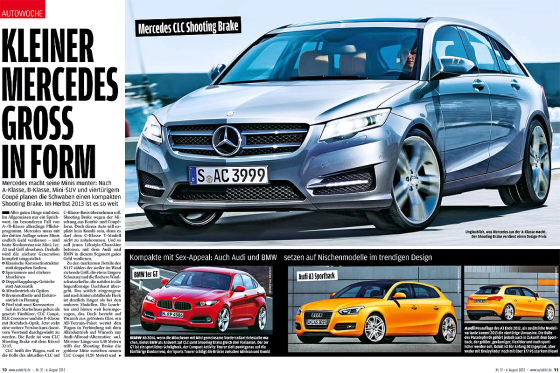 Despite the financial crisis that plagued the automotive industry in 2009, car manufacturers such as Mercedes-Benz haven't given up from trying to reach more niche markets. Unlike other companies who are afraid that their attempt at tapping into a niche segment would simply draw popularity and thereby kill the main purpose of exclusivity, Mercedes-Benz has plans is to introduce a shooting brake concept, something the company has never tried but is boldly considering.
News of this actually comes after fellow German rival BMW talked to the media about creating a shooting break model of their future 6 Series. It seems Mercedes-Benz wants to enter the fray instead of just passively sit around. Autobild magazine thus reports that Daimler's breadwinner is considering a shooting brake concept that shall be included in the C-Class range. And since the C-Class is about to be reworked, a shooting break variant would be very much welcome.
If successful, the C-Class shooting break will be called the CLC, and should be something of a mix between a sedan and a wagon, although very much sleeker. The image above, however, is a CLS Shooting Break concept. Although the CLC would probably take up similar design cues. More details to follow, but right now, we'll leave you to your imagination.