Kharl Prado
August 26, 2010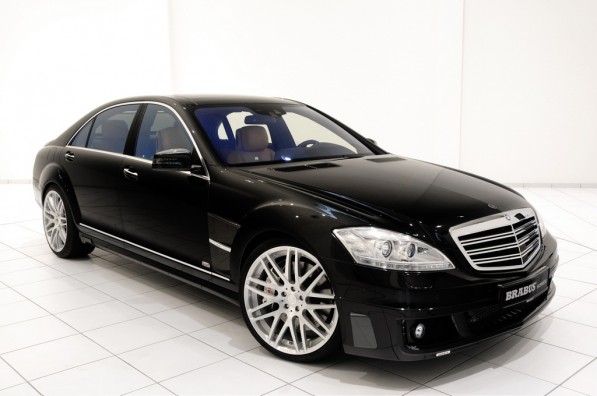 Think business is boring? Think again, because Brabus won't agree with you. They've taken the latest in Apple's multimedia armada and gadgetry to turn a normal Mercedes-Benz S-Class into a rolling workplace on the go. Called the S-Class iBusiness (yes, that's the same Apple naming convention), it has a host of upgrades that are highly attuned to today's fast-paced driving, err, work environment.
The hardware under the hood is an SV12 R Biturbo 750 bumping power of the 12-cylinder engine up to 750 hp and a whopping 1,350 Nm of torque. Zero to sixty can be had in 4.2 seconds. The iBusiness' electronically-limited top speed is down to 211 mph (yes, we know that 340 km/h is definitely death-defying).
It won't be an iBusiness unless you have two iPads, the S-Class COMAND system, and USB 2.0 ports at the rear if you want to add more hardware. A lightweight Mac minicomputer is now the nurturing body behind the technology, and is hidden in an electronically-operated hidden drawer that looks pretty much like the Mac itself.
Rear seat passengers will have tabletops covered in leather, using aluminum frames and are electrically deployed from the custom Brabus seatback console. They could even be adjusted to stand at any angle, no questions asked. Of course, you'll get an Apply mouse and keyboard as well.
Soon, a BRABUS app for the iPad and iPhone will be made available. Until then , enjoy relaxing music from a 64mb Apple iPod Touch.