Kharl Prado
July 8, 2010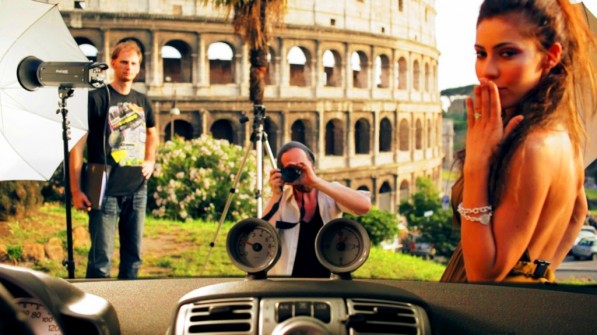 Smart's latest attempt to reach out to the whole world comes in the form of a small mobile TV studio. It happens to be the smallest of its kind in the world as well. Included in the tour, which began on July 2, are Rome, Berlin, Paris, London and Barcelona. The studio will be offering locals a drive around their city on the latest Smart Fortwo as ambassadors for 'urban mobility and lifestyle'.
The studio is a Smart Fortwo that's heavily equipped with video camers, five in all, located both inside and outside the vehicle. So it's kind of like having your very own TV crew cover your journey around the city. But it's not all about a bunch of locals driving the latest Smart vehicle. No. It's more of a TV coverage of urban lifestyles divided into four different formats, namely fashion, music, speed dating and urban view.
We're pretty sure speed dating got your ears hooked. It's all in keeping with Smart's 'Remix Your Reality' backdropped by urban culture and lifestyle. By exploring the phenomena of speed dating, Smart successfully employs its marketing scheme with loads of fashion and music. So this is something you definitely do not want to miss.