Kharl Prado
July 21, 2010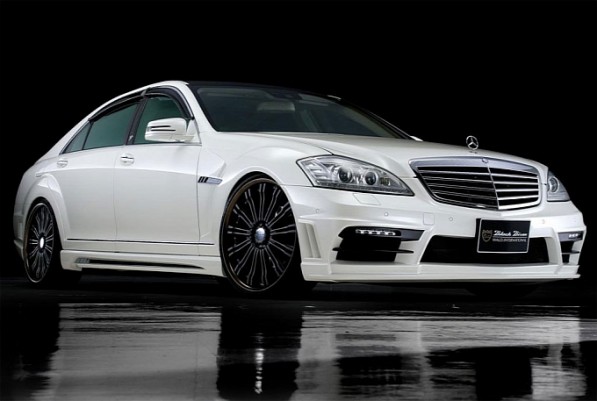 Wald International—what does that name sound like to you? If you answered "Japanese" and "tuner", you're absolutely right. Now, what do they have to do with Mercedes-Benz? Two words—the S-Class. Yes, these tuners from Japan are all over the S-Class, and has turned it into a radical life-form that breathes sheer awesomeness, with power to boot.
The company's latest project is a tuning kit, aptly named Black Bison Edition, that fits well on Mercedes-Benz's flagship S line. Included in the package is a restyled front bumper that has much larger air intake vents, similar air intakes on the sides, LED fog lights for supreme harsh-weather visibility and black finish for both the grille and fog light supports. Moving your attention to the sides, you can see a highly-sophisticated sideskirt design plus a bunch of tasty ornamental tidbits for both the front and rear windows. Riding on a really wide set of multi-spoke alloys, the end result is nothing less than radical, and provocative.
Heading over to the end product's rear is, likewise, a new bumper design, boot lid spoiler lip plus matching ornaments for the rear window. There are air vents on both sides of the reworked rear bumper. Underneath the bumper is a diffuser with three fins, edged aggressively by four oval tailpipes—a stark semblance with the Lexus IS-F.
Rounding up the kit are front and rear parking sensors plus a generous helping of Wald and Black Bison badges. So if you're looking to add a radical character to your S-Class, this is the look to go for.