Kharl Prado
July 26, 2010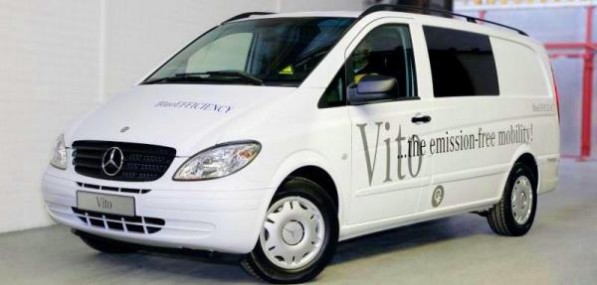 You thought Mercedes-Benz's only interested in selling the battery-powered version of the SLS AMG, didn't you? Well, that ain't right. Especially now that the company has just revealed that they're making an electric version of their Vito van as well, and appropriately calls it the Vito E-CELL. Ring a bell? Well, it ain't as sophisticated nor frighteningly fast as its super car sibling, the SLS AMG E-CELL, but it does offer the quite same line of benefits—zero emission and independence from a petroleum source for fuel.
Due to hit dealer stores next year, Mercedes-Benz decided to upgrade the Vito's exterior to be worthy of the electric powertrain. A single 70kW motor that gets power from 16 lithium-ion battery packs will drive it. The power modules, to be located underneath the load area, will allow the Vito to travel a maximum of 130 kilometers (80 miles), after which will require six hours to charge using a 400-volt power source.
There's no reason to fret about space as the Vito E-CELL retains the same cargo area volume as the diesel version, AND only 50 kilos of payload had been compromised in exchange for the electric powertrain. That means you can still carry as much as 900 kilos of cargo.