Kharl Prado
July 20, 2010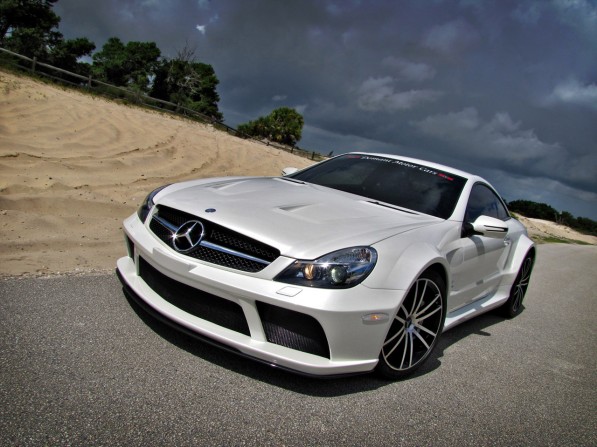 Ready for a little bit of madness? Some time back, the guys down at Domani Motors were able to get their hands on an SL65 AMG Black Series, and put it in their showroom. However, they weren't really intent on keeping the car in 'stock' form. They felt that the car was capable of even more awesomeness, and so that's what they did. They perked up the car and made it even more other-worldly than it already is. They did this with the help of their pals down at Renntech, whose Performance Package 1 was just what the doctor ordered to make their dreams come true.
For those of you who are boggled out of your minds, it's sort of PCP for the Silver Arrows. The teams worked together to remap the ECU, install a more open exhaust system plus a few other neat tricks to manage the impossible. The end result is around 805 horsepower and 1,000 pound per feet of torque. And what's even more impressive is their brainchild is completely streetable, albeit with a few reminders to whoever is going to drive it. There'll be cops on the loose, mind you.
If you do end up driving one, might we suggest that you take note of the 100-percent locking rear differential that the guys put into place. It takes all the power the engine can muster and throws it without any consideration to the rear wheels. Remember, this sort of hardware is almost similar to a spool, which is ILLEGAL in most states in the US, by the way. It's the sort that race cars come equipped with to tear down corners on a race track. The car also comes with an upgraded tranny to comfortably handle the immense power of the engine. Excessive? Not quite. Fun? Undeniably.