Michael C.
July 16, 2010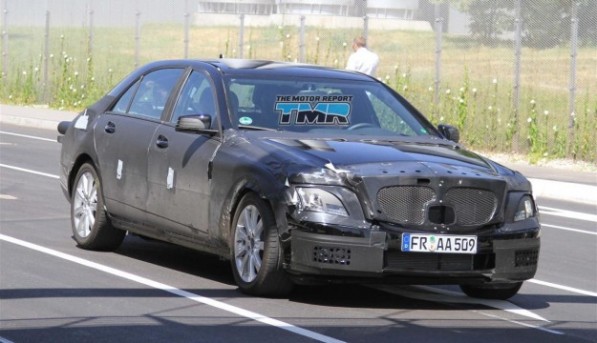 It was reported in March that hybrid models will soon join Mercedes-Benz' line-up and the latest spy photo we acquired this week attest that the development of their new S-Class range has started. The new S-Class, which is anticipated to be a touch longer than its predecessor, will showcase the latest styling directions which are unmistakable in the new model range from Mercedes-Benz. Early this year, news reports broke out in the US suggesting that potential buyers can expect a wide range of green engines in this hybrid line-up. The reports, which seem to be hyped, suggest further that only those models sporting an AMG insignia will keep hold of the traditional internal-combustion powertrain. Of course, these reports are yet to be determined.
Currently, the only hybrid model in the S-Class line-up is the S00 BlueHybrid which is powered by a 205kW 3.5 litre V6 engine combined with a 15kW electric motor which means that the model consumes around 7.9 l of fuel per 100km. It still remains to be seen, though, whether the more modern full-hybrid S-Class line-up will have smaller engines and a more powerful electric motor. These AMG S-Class offerings will most likely stay strictly V8 and will utilize the company's new direct-injected 5.5 litre V8 engine. They are also touted to develop 400kW and list a fuel consumption of 10.5 l per 100km.
With the release of the next-generation S-Class in the offing, it's highly probable that its engine line-up, rather than be revolutionary, will be more evolutionary. This early, those who eagerly anticipate the release are already assuming that the range will include a hybrid powertrain.
via: TMR