Michael C.
July 28, 2010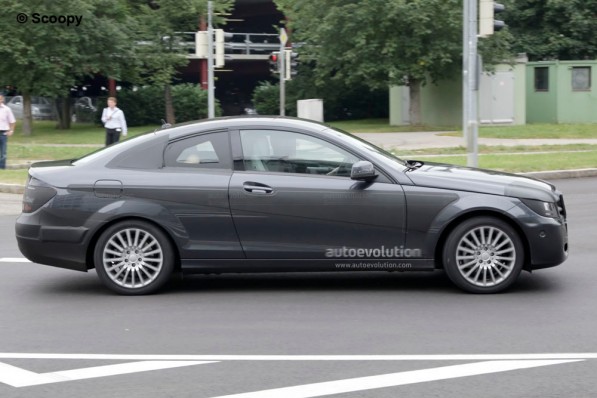 Last week, German carmaker Mercedes-Benz summarized its plans to release at least 20 new auto models in the next five years. Their plan is to continue and, if possible, intensify their present sales levels. These large number of models would include new releases, modifications and variants of existing car models. The new 2011 Mercedes C-Class Coupe would place into that last group. With the public release date of the said variant still to be announced, the coupe version of the C-Class is intended to provide the class the same selection of models as the E-Class. Unlike the coupe version of the E-Class, this model would not be modified individually, but will be mostly based on the saloon version.
The said version would include comparable front end, taillights and rear bumper. What will obviously change are the centre-section and the roofline. This would mean that the doors and windows will be modified as well. As with the engines, the latest C-Class coupe will utilize the same units as the ones used in the saloon, which are four or six cylinder petrol units running in between 156 and 292 hp and diesel engines having outputs in between 136 and 231 hp.
A semi hybrid version, utilizing a 20 hp electric motor, is also reportedly geared towards production. There are also rumors about a plug-in version of the model, and its 60 hp electric motor engine. With regards to the price, the model is likely to be much cheaper that the four door version, as it is directed towards the customers of the existing C-Class coupe semi-hatch.