Kharl Prado
July 27, 2010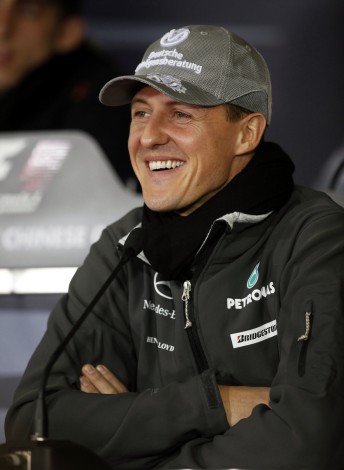 If you're betting on Schumi leaving Formula 1 at the end of this season, don't get your hopes up. The seven-time world champion has just made public his plans of not quitting the sport and aiming for the title in 2011.
Everyone knows the kind of trouble Schumi has been having this season, being consistently outpaced by his wingman, Nico Rosberg. So the question on everyone's mind is whether he would quit and not finish his three-year contract. Well, apparently, he isn't.
His motivation for coming out of retirement, according to him, remains the same—to win his eight title. And his confidence has been rattled as much by the predicaments he has been experiencing. In fact, he's seeing everything that's going on right now as merely a challenge. He knows his goal, and he's determined that he can achieve it.
He is, however, being realistic about people's expectations for him. He has admitted that winning the title this season is 'impossible'. He recalls having been in retirement for three years, and puts blame on his car for limiting his abilities. Schumi doesn't want people to think that he's a magician who can instantly pull a trick. He says it'll take time to work things through and hopefully win the title again.