Kharl Prado
July 16, 2010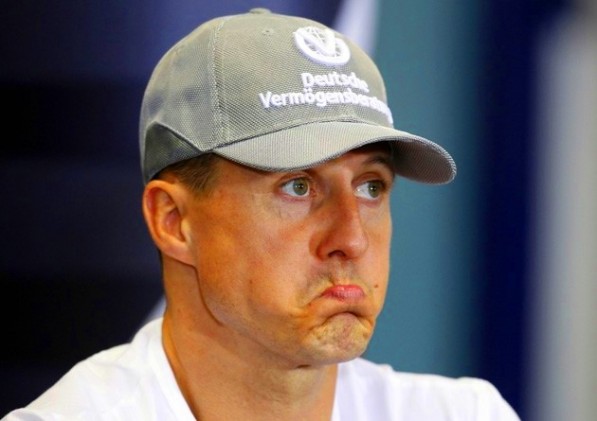 You're all well aware of Michael Schumacher's lackluster performance in his first season since coming out of retirement. Surely, everyone's wishing he'd be as triumphant as his return to the sport which gave him plenty—seven World Championship titles and countless Drivers' Championship victories—not to mention the Constructors' Championships which he helped Ferrari win.
Now, being consistently outpaced by his wingman Nico Rosberg, the question on everyone's mind is whether Schumi will stay to fulfill his contract up till 2012 with Mercedes GP. Two individuals seem to think Schumi has done quite enough—three-time world champion Jackie Stewart, and FIA top dog himself, Bernie Ecclestone.
Just this past British GP, Schumi was only able to finish ninth while Rosberg took a podium slot. Stewart thinks Schumi should retire now and save what's left of his legacy. Ecclestone, meanwhile, seems beholden to Schumi saying that it's his team's fault for giving him a sub-par car with sub-par performance. Ecclestone adds that if Schumi were driving a Red Bull, things would be so much different.
Schumi himself has admitted defeat for this season, and has shifted his resources towards preparing for next season. If he does retire, the most likely candidate to fill his seat is The Iceman himself, Kimi Raikkonen. Mercedes GP technical director Norbert Haug was seen visiting the Iceman who's currently racing in the World Rally Championship.