Michael C.
July 8, 2010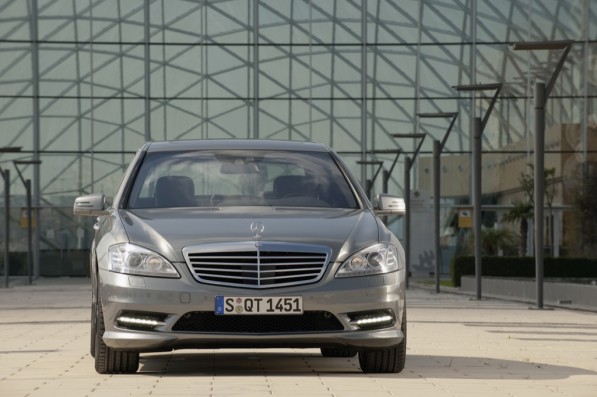 Daimler presented to the public the details of their newest offer to the S-Klasse range, which is the Mercedes-Benz S-Klasse S 350 BlueTEC. The German company labels the model as the most economic and safest S-Klasse ever. The car is powered by a V6 diesel engine that runs at a maximum 258 hp and 620 Nm of torque, allowing it to run from 0 to 100 km/h in 7.1 seconds and continue going until attaining an electronically limited top speed of 250 km/h. Through its AsBlue emmision control, this new Mercedes-Benz S-Klasse offer a combined fuel consumption of just 6.8l/100km (177 g/km of CO2) and already adheres to the emission levels which are set for 2014 with the commencement of the EU 6 standard.
With regards to safety, the S 350 BlueTEC features an Active Blind Spot Assist and Active Lane Keeping Assist, just to name a few. Active Lane Keeping Assist becomes functional when the vehicle accidentally passes over a continuous line to the right or left lane. While the Active Blind Spot Assist cautions the driver via a red signal in the glass of the exterior mirror when it observes that changing lane may cause an accident. Interior features include the distinct stitching on the PASSION leather package and the Exclusive PASSION leather package. Additionally, Alcantara is utilized for the roof liner and to conceal the A-, B- and C- pillars. The vehicle also boasts the latest Bang and Olufsen BeoSound AMG sound system that includes 15 loudspeakers and two amplifiers with a total output of 1200W.
This new Mercedes-Benz S 350 BlueTEC is now accessible at German auto dealers with a price tag starting at EUR 76,279.