Gill
July 3, 2010
Mercedes-Benz has launched a new engine for the GLK series of cars. The new diesel engine is a gem displacing 2.1-liters to produce a decent 136 hp. This latest 220 CDI BlueEfficiency configuration will serve the purpose of an entry level engine in the entire GLK lineup.
Mercedes-Benz has released some impressive figures to go with the new GLK engine lineup. The 2.1 liter engine runs on diesel and manages a remarkable fuel consumption figure of 40.5 mpg (5.8l/100km) in the new GLK lineup. These figures are for a combined cycle when a manual transmission was fitted in the new GLK. The fuel consumption figures after installing an automatic transmission rose a little to 37.9 mpg (6.2l/100km).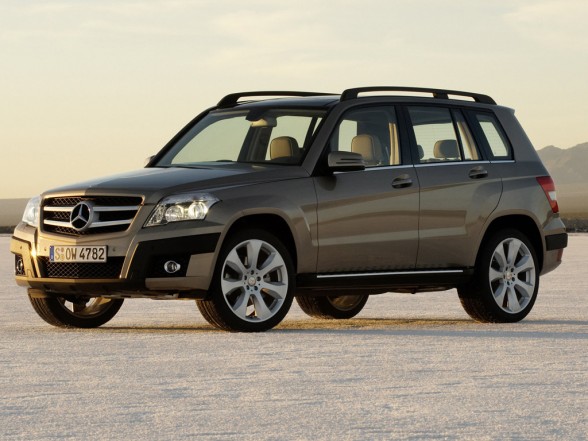 The Mercedes-Benz GLK series of cars run in direct competition with the Acura RDX, Infinity EX, Audi Q5 and BMW X3. The current range boasts of four engines consisting of two petrols and two diesels, namely:  350 4Matic and 280 4Matic, and 320 CD 4Matic and 220 CD 4Matic, respectively.
Out of these, the top of the line engine sits under the bonnet of 350 4Matic developing an impressive 272 hp and a torque of 350 Nm. This performance variant propels the car from zero to sixty in flash 6.7 seconds on to a top speed of 143 mph (230 km/h).Despite such performance figures, it returns a remarkable 22.6 mpg for the combined cycle.
Codenamed X204, the GLK range is manufactured in Germany (Bremen), Brazil and Mexico. Current C-Klasse platform forms the basis of GLK range, though, the design of the car continues the GL-Klasse legacy.