Kharl Prado
July 26, 2010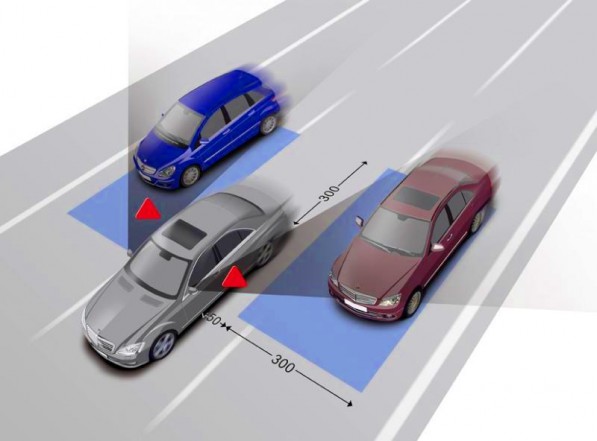 When a car company starts shifting its focus on safety, it says a lot about how much they care for their customers. And no other premium car manufacturer devotes as much resources as Mercedes-Benz does on safety research and development. As proof, two of their patented cutting edge safety systems will be made optional feature on their top-of-the-line models this Autumn. These active safety systems will effectively prevent your car from swerving dangerously into another vehicle's path.
Suffice to say, these systems would keep you from straying into danger by keeping your vehicle in its own lane. It's pretty useful especially if you're known to doze off while holding the wheel. They're entitled the Active Blind Spot Assist and the Active Lane Keeping Assist system. Right now, word is that they'll be making it onto the new S-Class, E-Class and CL models. They're actually extensions of safety systems that are already present on current Mercedes-Benz models.
The existing systems work by flashing a red triangle on the door mirror in case you're about to cut into the path of an overtaking car. It also vibrates the steering wheel in case you make a turn without activating the turn signal lights. The major difference is that the Active Blind Spot Assist system can access and activate brakes on one side in case you're swerving into danger, and will stay active at speeds anywhere between 20 to 155 miles per hour. The Active Lane Change Assist system, meanwhile, helps you gradually change lanes, but it does not prevent you from swerving in case of emergency.