Kharl Prado
July 26, 2010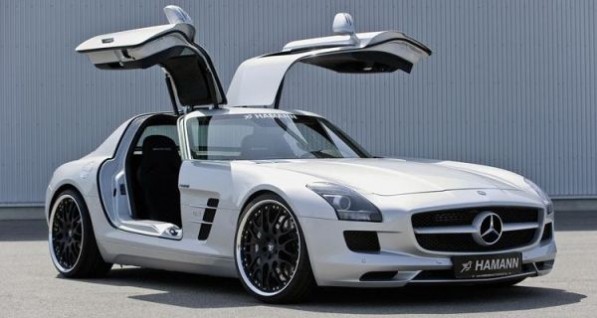 The Mercedes-Benz SLS AMG is an exciting super car in its own right. But that won't stop tuners from keeping their hands off it. That's what they do for a living, and undeniably there are wealthy folks out there who want their super car to stand out from the rest. Fortunately, as many as there are millionaires who can afford not one but a pair of SLS AMG's, there are tuners who are more than willing to offer something new. Hamann is one of them.
One look at the Hamann SLS AMG and you'll instantly notice its 21-inch wheels. Design Edition Race Anodized—that's the name given to the exclusive set of wheels that are made of two pieces lightweight aluminum alloy that have been forged, painted matte black in the center. To create contrast in the wheel design, the connecting bolts are made from titanium, while the lip is completely left bare for the forged aluminum to show.
The next thing you'll notice is the ride height. The Hamann SLS has been lowered from stock by barely over one inch. The entirely aggressive stance gives almost no wheel gap up front. Ride comfort and handling haven't been sacrificed, though. It gives the SLS a lot more grip and a progressive sensation. Engine specs have been made confidential. What we do know is that the exhaust system has been upgraded to 3.5-inch quad tailpipes that create a different tune from normal.
Need we say more? Hamann's kit starts at €10,500 ($13,500).