Kharl Prado
July 14, 2010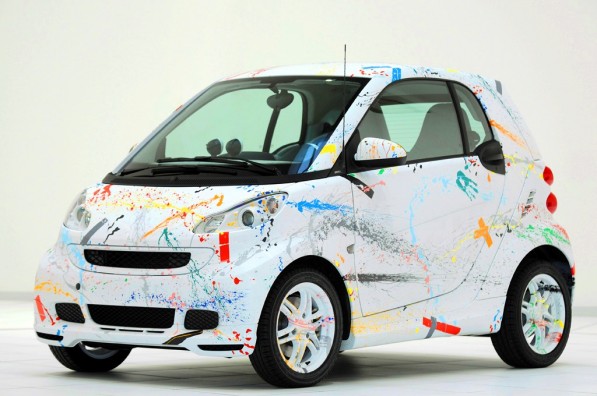 Feel your creativity flowing? Then let it show on your Smart Fortwo. The company's USA branch, Smart Distributor LLC, has just launched its Smart Expressions program. It offers the widest choice of paint finishes and wrap designs for all Fortwo owners. The company, which is a subsidiary of Penske Automotive Group, is now providing paint and wrap customization by order at all Smart network dealers in the US.
So from six basic colors, the Fortwo can now be transformed into a masterpiece choosing from as many as ninety-three PPG Aquabase® Plus and Aquabase® Plus Tri-Coat paint color options. It doesn't end there. You can even bring your own color sample and have it mixed and matched at any dealership under Smart's Any Color You Want program. All these options are backed up by a lifetime limited paint performance guarantee.
The full and partial wrap options, however, are what really sets Smart uniquely. Made of laminated 3M vinyl material that's available in either matte or gloss, the wraps come in pre-designed patterns that are guaranteed eye candy. Soon, it'll be your turn to submit your own design concepts to really bring to life your Fortwo. The wraps are warranted up to three years to resist fading, peeling and cracking. Strictly speaking, they're virtually shit-proof.
You can now view the full gallery at Smart USA's website design studio at http://www.smartusa.com/smartexpressions.