Kharl Prado
July 13, 2010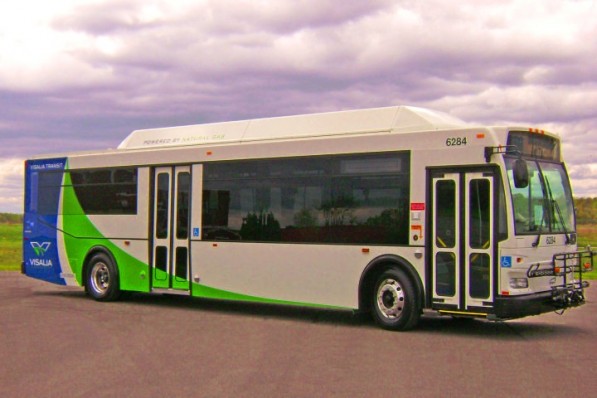 Orders keep coming for low emission trucks and buses at Daimler Trucks North America and Daimler Buses. Around 130 compressed natural gas (CNG) school buses were ordered from Thomas Built Buses—Daimler Truck North America's school bus manufacturer—alone. That figure is actually the biggest ever purchase of CNG buses for Daimler. You might be wondering who purchased such a huge order. The answer to that is the Los Angeles Unified School District. The CNG buses should be all be delivered by the fourth quarter of this year.
It leaves little surprise that the transportation services division of LAUSD only entertains bidding for buses that run on alternative fuel sources. Right now, the district is California's largest in terms of CNG bus operation, having as many as 300 CNG buses servicing the streets. So it's no wonder that Thomas Built's zero-emission CNG's won bidding. Their buses comply with the U.S. EPA 2010 emission standards and are also compliant with California Air Resources Board limits.
Thomas Built Buses president and CEO Kelley Patt welcomes the chance to show people their commitment to the environment and passenger safety. Patt revealed that Daimler Buses North America not only supplied CNG buses but Orion-brand hybrids as well. Around 3,000 Orion hybrids have been ordered so far and around 25 have been delivered.