Kharl Prado
July 26, 2010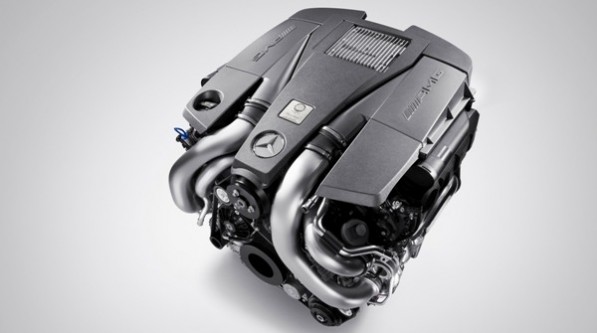 Performance, fuel economy, less emissions—is it too much to ask for all three? Not quite, and Mercedes-Benz makes sure that their loyal customers get what they deserve. Their latest engine, the new AMG 5.5-liter biturbo engine, combines all three characteristics and puts them in one neat package. AMG's new engine delivers up to 563 horsepower and 664 lb-ft torque.
With all that power comes with a host of cutting edge technologies to make it one of the most advanced engines in the world. It features direct gasoline injection, twin turbochargers, air-water intercooling, plus Mercedes-Benz patented Controlled Efficiency stop-start function. Excited? Well, you got to wait around until November this before you see it under the hood. Most likely, it'll be a 2011 AMG CL that's going to be flaunting this new engine.
The trend that Mercedes-Benz is following is definitely one that seeks to improve efficiency with smaller displacements. Case in point is the new 5,461 cc engine that 747 cc smaller than the AMG 6.3-liter V8. The thing is, even with a lower displacement, Mercedes-Benz was able to bump up output of the new engine to exceed that of its ancestor. Throw the AMG Performance Package into the mix and you get as much as the aforementioned performance figures. It's torque curve will virtually blow away other engines in the same power class.
The new engine boasts a 27-percent improvement in fuel economy. Considering that it's a biturbo motor that can outperform the naturally aspirated V8, it's one hell of a wonder. This is definitely one of the strongest selling points of CL63 AMG.