Kharl Prado
July 20, 2010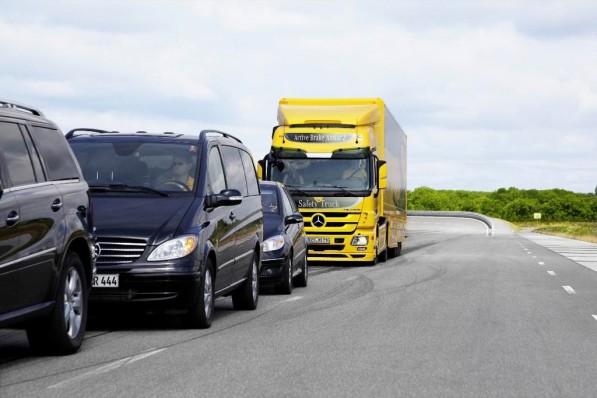 The great thing about Mercedes-Benz is that it doesn't focus solely on its passenger cars. It makes sure its entire product line sets the standard for technology, performance and safety. True enough, the company is going to be incorporating the second generation of its Active Brake Assist in their heavy-duty Actros truck line.
How does the system work? Well, the first version of Active Brake Assist senses if a vehicle in front of you slows down. It then calculates chances of a collision and automatically applies the brakes. The second generation, meanwhile, is now able to detect stationary objects lying on the road, such as light posts, heavy traffic tailback, and even pedestrians crossing the street. As long as it's in front of you and within 200 meters, the system will be able to detect it.
Although such a technology may seem intrusive for experienced truck drivers, it'll be a big help especially for riggers who have the habit of getting drowsy (for lack of a better word) behind the wheel or those incidentally intoxicated while driving. If you're freaking drunk or high on drugs, the system will be of no use to you. What you need is some black coffee or to spend some time in a rehab. Seriously, you're not supposed to be driving, a truck most especially.