Kharl Prado
June 19, 2010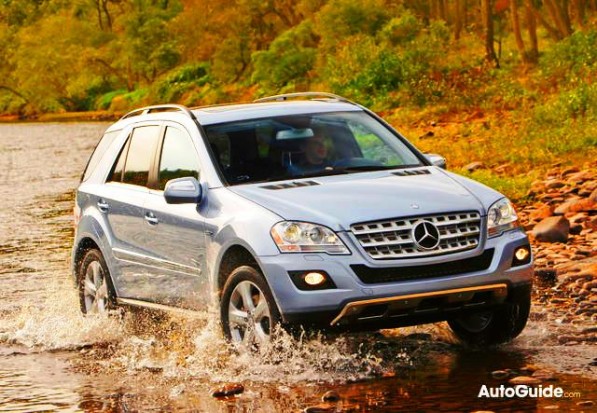 Ladies and gents, meet one of Mercedes-Benz's most reliable workhorse—the 2010 ML350. It's no surprise that this vehicle stands for utmost reliability and comfort. Powered by a 3.5-liter V6 that maxes out at 268 hp, the ML350 will take you anywhere you want to go—fast. It can spring from zero to sixty in just under 8 seconds, all the while saving fuel with a 15/20 mile-per-gallon city/highway EPA rating. And it's no short of power, capable of hauling 7.2 tons of dead weight.
And then there's the ML350's generous helping of leading-edge technological features that make driving performance, safety and security world-class. You can actually choose from a wide variety of OEM options to personally customize your vehicle according to your lifestyle and driving preferences.
On the outside, the ML350 screams of elegance and sportiness that give both driver and passengers an aura of having no borders, either time or space. Its grille, side windows and moldings, and twin exhaust tips are embellished with highly-polished aluminum and chrome trims. 19-inch alloy wheels transmit the engine's power, working hand-in-hand with the ML350's four-wheel independent suspension system. The end result is agile handling under whatever weather or road conditions.
The interior styling and amenities are for you to find out. All we could say is that there's a lot of space and comfort generously sprinkled above and below its entire cabin. And, there's a lot of tech hidden beneath the panels to make you feel as secure and comfortable as possible.