Kharl Prado
June 28, 2010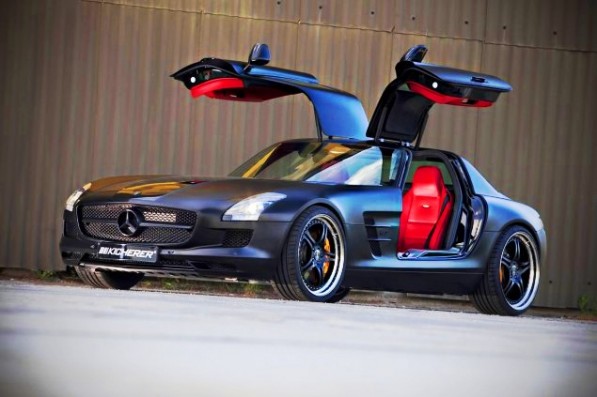 Waiting with bated breathe for an SLS AMG Black Series? Well, how's about a Kicherer version? The Mercedes-Benz tuner decided to go ahead and make one anyways. They're calling it the KICHERER Mercedes-Benz SLS Supersport Edition Black. Pretty long name, isn't it? Well, it won't be a waste of saliva –it's got some pretty neat modifications that are sure to make you think twice about keeping your SLS AMG dead stock.
First in the list of features is sports 'spoiler skirt' under the front bumper. We're not entirely sure what the hell that is but it sure sounds nifty. And then there's the awesome diffuser fins in the back to make sure you won't launch like an airplane in top gear. Both of these are made from carbon fiber by the way. The sports 'screw thread'—another mind-boggling modification—suspension system is quite marvelous, allowing the driver to fine tune the ride from inside the cockpit. And then there's the stainless steel exhaust system—also adjustable from the inside—allowing the driver to go from low, mid to high flow depending on sound preference and performance needs.
The Supersport will be rolling on 3-piece 20-inch RS-1's—which are very lightweight—and will be powered by a tweaked version of the SLS' V8. Power is expected to be around 620hp—a 45-hp bump from stock form. And there's even word of a 'matte black foliation' that's supposed to help preserve the SLS' factory paint. You could only guess how that's going to turn out. Think along the lines of Michael Keaton's Batmobile—a smaller version of it, without the afterburner.
From this point onwards, we'll just let the pictures speak for themselves. Check them out.