Kharl Prado
June 23, 2010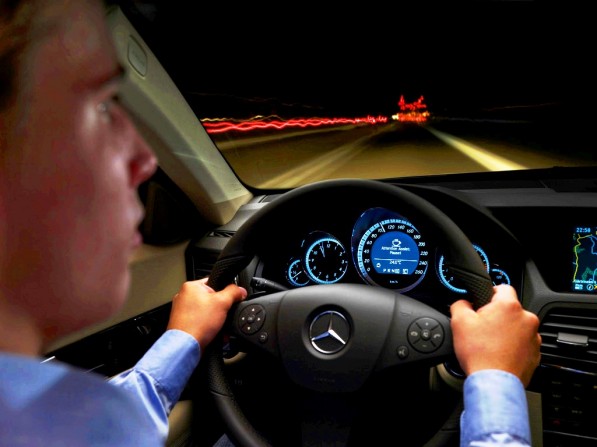 In a recent traffic safety conference in Berlin, Mercedes-Benz to the opportunity to showcase their research on road safety and in-car applications. Attending the conference to deliver the report was Dr. Jorg Breuer, who heads the Active Safety of Mercedes-Benz passenger car division. He explained that the company's main thrust in research was the effect of driver stress levels on the likeliness or occurrence of accidents and how to improve the physiological well-being of the driver.
Point in case is the company's Mercedes Attention Assist system, which detects driver drowsiness though inputs, or lack of, on the steering wheel and warns the driver through sounds and warning lights on the console. The system is currently featured as standard on all E and S-Class vehicles—all except the S400 Hybrid for apparently unknown reasons. MB executives, however, says that they're planning to introduce the system into their other models in the future.
In a press release detailing what the system does, it's stated that nearly 25 percent of all road fatalities involving vehicles were related to drowsiness—mainly as a cause. There's also data that says around five billion euros of property damage are caused annually by drivers who are lacking in energy. The press release went on to say that if other car manufacturers were to follow in Mercedes-Benz's footsteps, it's a great possibility that the world would see a reduction in these figures.