Kharl Prado
June 30, 2010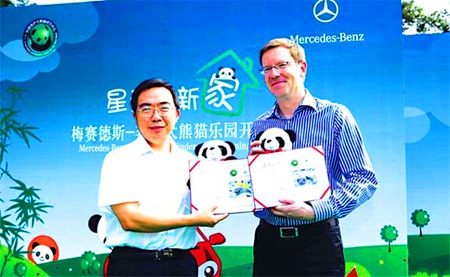 Today marks the beginning of a new charity drive between Mercedes-Benz and the China Youth Development Foundation, or CYDF. Under the name of Mercedes-Benz Star Fund, the account has an initial amount of RMB 30 million and has began furnishing 125 music classrooms all across Hope Schools in China to give around 40,000 rural children proper music education.
The fund runs with the slogan "Nurturing the World of Tomorrow," and serves as a basis for Mercedes-Benz's five core CSR pillars, namely environmental protection, arts and music, sports, driving culture and other causes such as disaster aid projects. This new drive is proof that the company does not only sell cars—they're very much involved in customer relations as much as setting a sustainable cause model.
Daimler Northeast Asia Chairman and CEO Ulrich Walker agrees that the fund does not only represent the company's CSR efforts, but as well as their huge interest in the Chinese market right now which makes up quite a big chunk of the Earth's population. Various international entities such as UNESCO, NCPA and CTA have all recognized the emergence of the Mercedes-Benz Star Fund. With their latest charity drive, it's safe to say that Mercedes-Benz will keep doing business in China for years to come.