Michael C.
June 24, 2010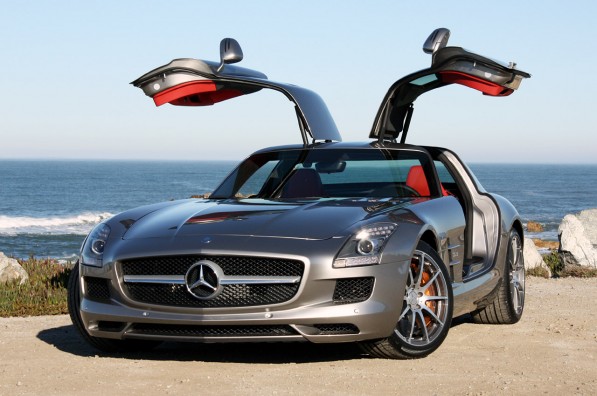 Mercedes-Benz SLS AMG is one of the top sports cars in the world. This world renowned, top caliber car that offers a maximum 563hp with functional gullwing doors is truly a representation of great German engineering. Though based on Iniside Line, their sources confirmed that the SLS AMG was actually designed to be the next-generation Dodge Viper.
Based on the information, while the Dodge engineers were in the process of designing the next-generation Viper, having already finished the aluminum chassis and completing the new suspension. Mercedes received news of their developments and reached a decision that the chassis would be the precise starting point for their forthcoming SLS. Apparently, Mercedes paired up with Chrysler for the project until Chrysler's fund ran short, causing the Dodge team to concentrate its resources somewhere else. The conclusion was a brand-new SLS for Mercedes and a temporary halt in Dodge's Viper lineup. Additionally, Inside Line supported their claims about the Viper turned SLS through spy photos of the early SLS prototypes having fitted with poorly assembled Viper sheet metal.
Though Mercedes owned Chrysler at the time, it's hard to criticize the German carmaker for making use of existing engineering work for bringing the SLS to market at a lesser expense. Viper enthusiasts are still hoping that Dodge would finally feature the Viper aluminum chassis in their 2012 release.