Kharl Prado
June 24, 2010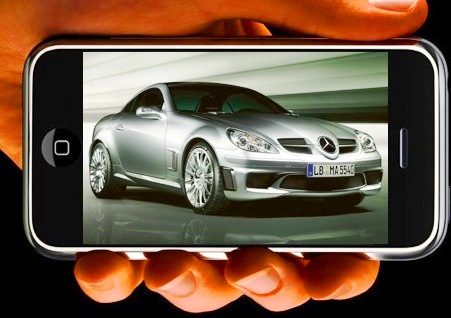 Okay, so you've got the three things you'll ever need when living in Germany—a Mercedes-Benz, an iPhone and, of course, the right apps to keep you preoccupied. And it just so happens that Mercedes-Benz has made available their service functions as a standard (and free) application for all iPhones sold in Germany. Yes folks, there's no need for you to download anything—except, of course, for those who bought an iPhone earlier.
Called the 'Mercedes-Benz Service App', it's loaded with interactive information to help you get through the most common problems with your Mercedes-Benz such as roadside breakdowns and emergencies. It's even designed to help you call for roadside assistance in the quickest and fastest way possible—through mobile. Integrated into the emergency system is a camera and note-taking features to facilitate proper documentation of the emergency or accident location as well as the damage involved.
The app also has a database of advice for most Mercedes-Benz vehicles. You'll even be notified of when your vehicle's next service inspection and maintenance period is due. There are also other features that are of great benefit—parking assistant, geographic positioning system, and parked vehicle display retrieval.
For those of you who feel left out with your earlier iPhone version, you could actually download the Mercedes-Benz Service App in the German App Store, for a price of course.