Leo
June 1, 2010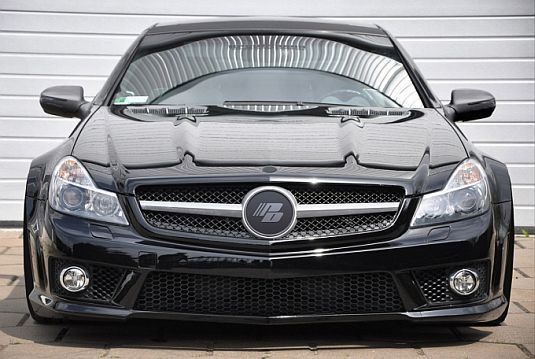 Germany's Prior Design has just announced the new tweaks they made on the Mercedes SL R230. Their modification focused mainly on the exterior body, with the redesigned SL sporting a more forceful front end echoing the aggressive lines of the Black Series SL65 AMG.
Prior Design framed the new, broad air intakes with black mesh grilles that make the modified kit more aggressive and muscular. The fine tune also includes broad and wide wheel arches to accommodate Prior Design's proprietary 20-inch three-piece rim design, with the front axle measuring 265/30 and at the back, coming in at size 305/25.
The side skirts and air inlets have been redesigned to sport a bolder impression, along with a back end that wears a fresh bumper wrapped around four oval exhausts. Prior Design's air diffuser has three fins that can be made to order to match the roadster's color or with a carbon fiber polish.
The suspension module on the SL R230 was lowered to make the roadster appear closer to the ground. The company has opted to mount its own bold Prior Design logo rather than the typical Mercedes-Benz three-pointed star.