Kharl Prado
June 15, 2010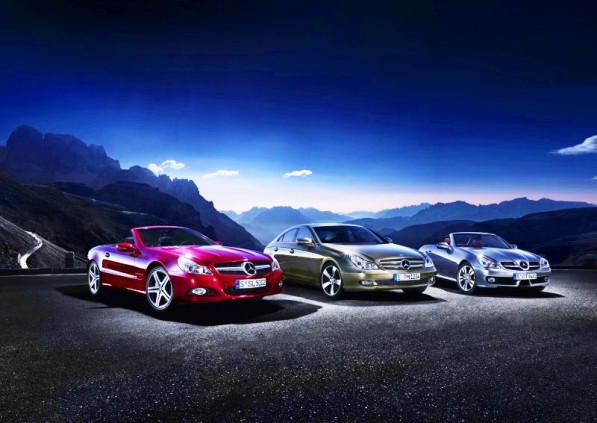 With sales improving all over the globe—17 percent increase in May alone and beating its fellow German premium car rivals Audi and BMW by 11 and 15 percent respectively—Mercedes-Benz is all set to introduce 16 new and upgraded models for 2011.
Included in the lineup are the Smart ForTwo Electric Drive, the B-Class F-Cell and the A-Class E-Cell. Mercedes-Benz is also preparing to debut their latest engines—turbocharged BlueDIRECT V6 and V8 with direct injection—boasting as much as 24 percent better fuel economy. Oh yes, things are going really well with the company.
All these models will feauture Mercedes-Benz's patent Stop-Start technology. The system will boost fuel economy by shutting down the engine once you come at a full stop and immediately restarting the engine once you step on either the clutch or throttle.
It's not entirely certain what the rest of the lineup will consist of, but there are spy photos floating around that show updates for the SL-Class and the C-Class, as well as a 2011 CLS 63 AMG in the works. And not to preempt anything for the company, but there's also news that after 2011, there'll be possible appearances of a new C-Class Coupe, a roadster SLS AMG and an all-new ML-Class. If you've been following us, you'd have read about Mercedes-Benz's launching of their 'The Best or Nothing' campaign communicating their plans for the future—which includes a totally redesigned logo. So stick around for updates.