Michael C.
June 6, 2010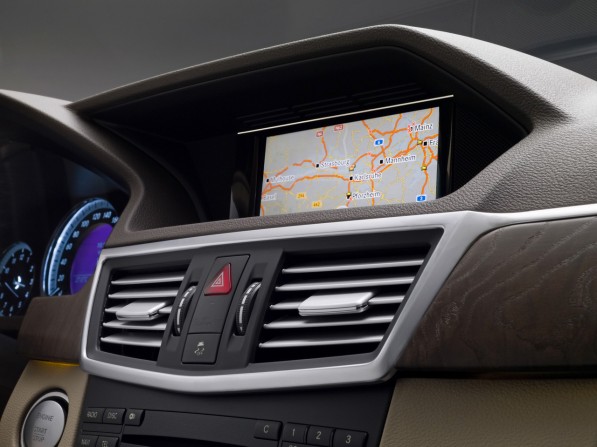 In Stuttgart, in a span of 3 years, clients of Mercedes-Benz in the future will get the newest map updates for their Comand Aps multimedia system without any charge. Partners of the German carmaker will upload map updates in the navigation system when the vehicle is brought in their offices. With the new map updates, Mercedes clients will be able to arrive at their destination much faster.
The new Comand Aps multimedia system from Mercedes-Benz boasts of a Europe-wide navigation system with additional features. As the map data are stored in a 40 gig hard disc, the system allows access to such information with regards to navigation quickly, and would also assess the route much faster. This is made possible with the new program update, which would be uploaded in the vehicle's system during a regular maintenance visit. The company also announced this service via their company website to advise their clients when a new update is ready. Clients can also opt for updates to be provided by a Mercedes-Benz partner outside of the regular auto maintenance schedule.
Additionally, Comand Aps features a DVD player for audio and video which includes a Music Register for an average of 1000 compresses music files in MP3 or WMA format, which can be transferred to the register via memory cards. The German company fuses Comand Aps with Linguatronic voice controlled system and a text to speech function, which allows the driver to be informed of route-specific traffic reports, SMS messages, address book entries or radio station names read out to them. Based on the reports, the price tag of the said Comand Aps for E-Class Saloon goes at 3046.40 Euro (VAT incl.)
Starting model year 2011, Mercedes-Benz will give out free updates of their maps for the new cars with Comand Aps. This program would service the 39 European countries for 3 years – from the date of registration. The price benefit for this map update would cost around several hundreds of Euro. This update is also transferable to new owners should the vehicle be sold prior to the expiry of the 3-year period.