Michael C.
June 2, 2010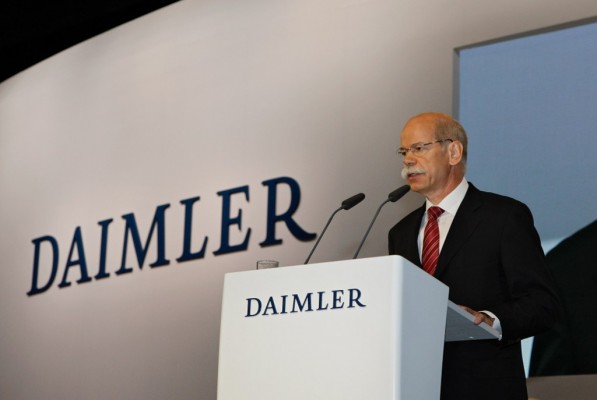 After a meeting with some investors and analysts in Beijing, the Chairman of the Board of Management of Daimler AG and Head of Mercedes-Benz Cars, Dr. Dieter Zetsche, showed optimism with regards to the German automaker's excellent financial outcome. According to Dieter Zetsche, from the present outlook, if the world economy continues to get better, they foresee Mercedes-Benz Cars to attain its goal of reaching a 10 percent return of sales in the second half of 2012 and sustain it till 2013. Additionally, he expects Mercedes-Benz Cars' EBIT in the second quarter of 2010 to be much formidable compared to the first quarter. Based on the news, the company's earnings before interest and taxes or EBIT in the first quarter of 2010 reached €806 million.
The Chairman of the Board of Management made clear that the most relevant factors in an affirmative business development are the sustainable growth attained with their "Gofor10" efficiency program, the strong product portfolio and the excellent drive the Mercedes-Benz brand has. Last April 2010, the company already sold 12 percent more vehicles compared to April last year, and more considerable growth is foreseen in May and June. Based on Zetsche, the result of the first six months of this year cannot be concluded to the whole 2010, because in the second half of 2010, Mercedes-Benz cars is reported to allocated more money on C02-related research and development and is projected to have a much higher capital expenditure for the new vehicle lines.
Zetsche also noted that he anticipates the company's EBIT for 2010 to be close to their projected €2.5 to €3 billion. Dr. Zetsche also expressed the relevance of the Chinese car market, where he also realized the fact that this was the first time Daimler set up a company event for investors and analysts in Beijing. He also added that China is becoming notable to Daimler as this 2010, China was reported to attain the third largest sales market for Mercedes-Benz next to Germany and the US.