Kharl Prado
June 28, 2010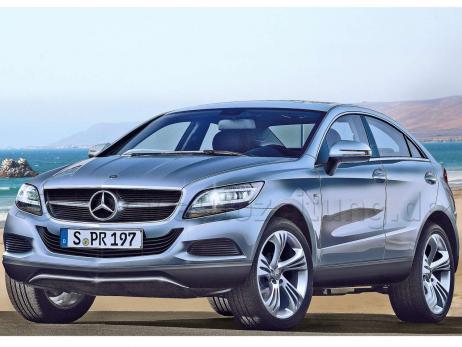 Rumors should always be taken with a grain of salt, but when it's as tantalizing as this bit of news, you might want to sprinkle a little pepper as well. Mercedes-Benz is supposedly preparing a crossover model to refresh their already impressive lineup of vehicles. The model is to be named the GLC, and if the rumors hold true, should make its appearance sometime in 2014. Yes, there's still quite a long way to go.
According to autozeitung.de, there will be quite a few similarities between the GLC and rival brand BMW's X6, but one will be bigger than the other. The X6 currently measures 4.4 meters in length, coming in standard two-wheel drive and offering four-wheel drive as an option. The GLC meanwhile may lend itself powertrains from either the C or E class, and have either a 204-hp 1.8 liter gasoline four banger or a 170-hp 2.2-liter four cylinder diesel. It's also possible that it'll borrow platform designs from both A and B class, which are both currently undergoing development.
Right now, the GLC is being referred to as X156 in the development plant. No more information is available except it's going to be sporting really huge wheels and tires, a highly-angular bumper and a coupe-like roof design. So you might want to stick around for updates.