Kharl Prado
June 15, 2010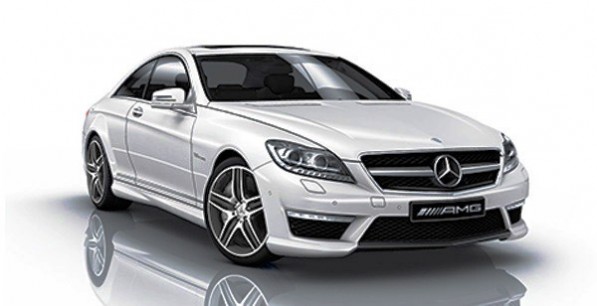 Everyone wants to have a peak at the future, whether it be of their lives or their favorite premium car manufacturer. We can't give you predictions of your future, but we sure can offer you a heads up of future car models being concocted in the brewing pot. And here's the latest—leaked images of what seems to be the CL63 and CL65 AMG—courtesy of 4WheelNews.
Mind you, these two models are still a long way from being put in a press release, so they're real hot as of this post. From the looks of it, they're going to be treated to brand new Silver Arrow front fascias that are nearly totally upright, new headlight design and aggressive fenders. Above the fascia is a redesigned hood to complement a totally angst-ridden lower fascia with LED daytime running lights.
The overall design is sharp enough to cut your senses, and rather mixes well with the existing CL-Class lineup. Since all we're working with are leaked photos, we're not entirely sure what lies under their hoods. We'll just have to wait and see. But judging from the existing AMG powertrains, it's a huge possibility that this duo will be powered by the 5.5-liter V8 engine that's currently sitting inside the CL-Class S63 AMG's engine bay. Well, only time will tell.