Kharl Prado
June 30, 2010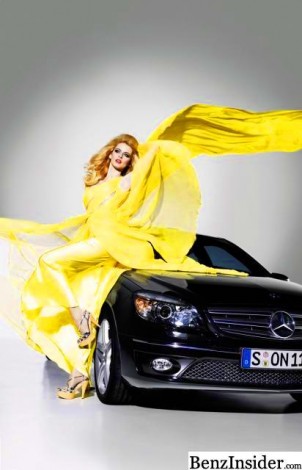 A wave of fashion is about to be unleashed starting July 7 at Mercedes-Benz's Fashion Week Berlin as the best designers from the heart of Germany flock together to party. IMG Fashion Vice President Maia Guarnaccia was ecstatic, telling the press how she felt about the upcoming event. She believes that Mercedes-Benz has done a great job domestically and globally promoting the Fashion Week Berlin, as proven by the large number of designers—both first timers and comeback seasoned veterans—that registered for the event.
A huge contributor to the success of the event's promotional campaign comes in the form of model-turned-actress Milla Jovovich, who starred the leading role consecutively in all three Resident Evil films. Taking exclusive pictures of the actress is legendary fashion photographer Miles Aldrige, wearing a Philip Treacy masterpiece design. Her photos will be put up on display at the venue as a treat for all her fans.
The event's brand new image is one of fascination and individuality—traits that they share with Mercedes-Benz. The organizers of the fashion event hope to inspire designers from all over the world to be bold about presenting their work while enticing guests to revel in the world of fashion and design.