Gill
June 3, 2010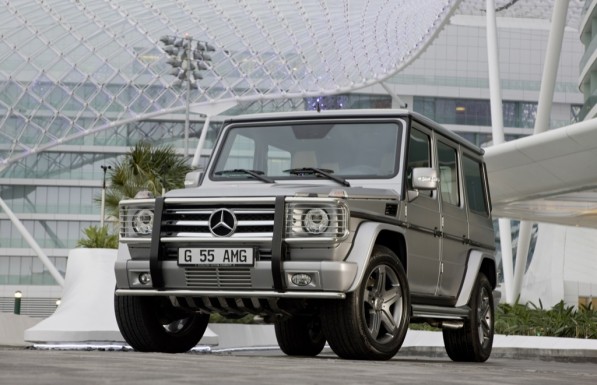 The Mercedes-Benz G-Class is an iconic vehicle. Technically speaking, the car is old enough to tell bedtime stories to modern cars. Launched over 31 years ago, the G-class has aged gracefully and slowly earned its reputation of being the best off-roader, the 'old-school' style. Though rarely, but the car has been updated by Mercedes-Benz to keep pace with the ever-changing automotive industry. Once again we are at a threshold of witnessing another design and technical update to the historical vehicle.
According to trusted sources from inside the G-Klasse's manufacturing facility at Graz, Austria, the vehicle is all set to receive a minor facelift. This facelift is its third in the last four years. The changes will begin this September and the updated G will most likely be launched at the upcoming Paris Auto Show in autumn.
A major addition to the G-Klasse marketing brochure will be the inclusion of Euro-5 emission standards accordance across on all of its European powertrains. Moreover, the interior will also be tweaked a little to accommodate some of the modern technology developed for cars like the new E-Klasse. As far as exterior design is considered, there will be minimalistic changes and the update will most likely consist of a trivial 'nip and tuck' job. A new alloy rim collection will be available for every G-class model version.
In the G500, the revered 5.5 L normally-aspirated V8 engine will be replaced with a direct injection V8 which uses twin-turbochargers to boost both torque and power while lowering the CO2 emissions and fuel consumption.
The monstrous AMG version is expected to retain its 5.4-liter supercharged V8 unit. The '55' moniker is, however, predicted to be replaced by the name '63' somewhere around 2012. The new V8 engine will have a power rating between 544 to 571 hp.