Kharl Prado
June 8, 2010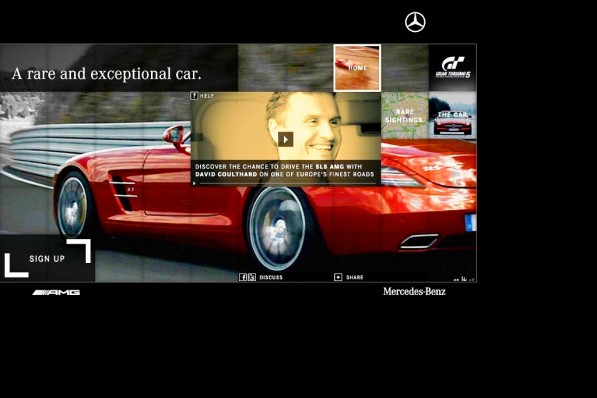 Wanna' experience what it's like to seat inside the SLS AMG? Now, you've got a chance—quite a small one, though. Still, it's an opportunity. So if we were you, we'd grab it by the neck and tie a rope around it.
Well, anyway, you might be thrilled to know that Mercedes-Benz is setting up a summer event wherein you'll get the chance to drive the SLS AMG around famous racetracks in Europe—Hockenheim, Spa—or sit shotgun as former Formula One driver and DTM driver David Coulthard makes the SLS AMG dance. There's also the chance of going a few laps around the Top Gear test track—THE Top Gear test track where Jeremy Clarkson, his merry band of petrol heads and, not to mention, The Stig, shakes down all the latest machinery car manufacturers have to offer.
Moving on, you'll get full details of the summer event only if you tune into the official website of the SLS AMG. You have to be wary of the information which comes in the form of subtle clues, though. It's all part of the marketing gimmick. Here's the link. You'll be able to subscribe for updates through email, SMS, Facebook and even Twitter. So what are you waiting for?