Kharl Prado
June 20, 2010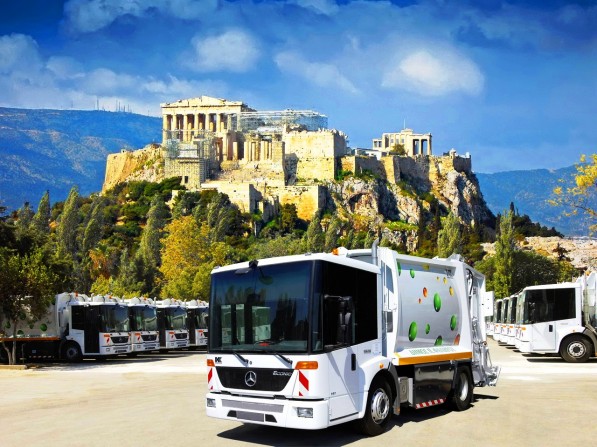 Concerned about the environment? Well, people at Camden borough, London, are and thus they've commissioned several Mercedes-Benz Econic refuse trucks to do the dirty job for them. These trucks are to be fitted with ultra-clean EEV engines as a standard powertrain.
Veolia Environmental Services, a leading recycling and waste management specialist in London, ordered 39 Econic trucks after being earning their right to extend their very high profile contract with the Camden council for another sever years.
The 39 6×2 Econic 2629LL models have steerable rear axles and Geesink Norba compactor bodies. Power is credited to an OM 906 LA V6 engine that's capable of producing at least 210 kW of power, or roughly 286 horsepower. These make up the first set of vehicles to be delivered ever since Mercedes-Benz switched to EEV technology. EEV, which stands for Enhanced Environmentally-friendly Vehicle, is an emissions standard that's even more stringent than Euro 5. Thus, you can expect that the new Econic trucks will be even more fuel-efficient.
Rob Stubbs, Fleet Director of Veolia, says that the environment is no doubt at the top of their mindsets. He says that if you're going to be in this business, you have to be very keen about reducing your emissions profile. Mercedes-Benz's EEV technology does just that, running on air suspension, which is extremely quiet, and an advanced axle-load monitoring system to warn you of overloading.