Kharl Prado
June 4, 2010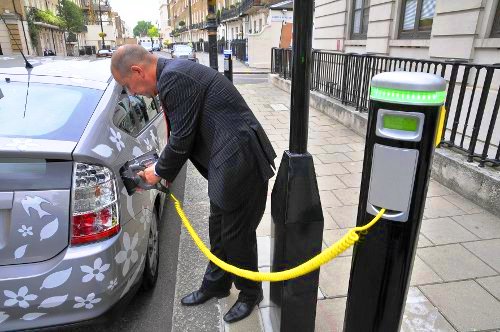 To support the rising number of electric vehicles in the United Kingdom, Mercedes-Benz and Smart are setting up a program that'll put EV recharging stations across all their dealerships in Great Britain. Actually, it has already started with around 20 recharging units having been delivered by manufacturer British Elektromotive. These units were distributed among 7 locations, with more units on their way for this year.
Right now, electric vehicles are of high priority for both companies, and that's why they're putting in place recharging docks to make things easier on both ends – for dealers and for buyers. Managing Director for Mercedes-Benz Cars Dermot Kelly is glad to have Elektromotive as their partner in putting up the Elektrobay recharging docks. Elektromotive Managing Director Calvey Taylor-Haw adds that its her company's first time to work so actively with a car manufacturer. She believes the Elektrobay project will revolutionize the way other electric car manufacturers will conduct their business. It's an entire restructuring of electric vehicle recharging application.
Later his year, probably around summer, Smart will be letting the public have their take on their zero-emission electric drive For-Two vehicles. The Elektrobays have all been set up around various Mercedes-Benz and Smart dealerships to facilitate the test drives.