Kharl Prado
June 20, 2010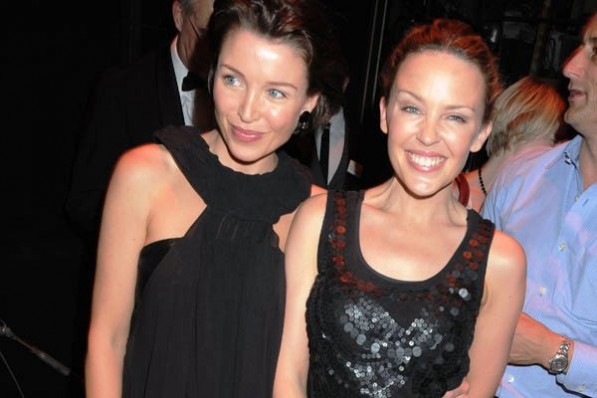 Anyone here fans of Kylie Minogue? Yes, the hot Australian artist who appeared on Street Fighter The Movie? Yes, that film was a flop, but you gotta' give credit to Kylie. She looked hot in her military outfit—of sorts—and kept audiences glued to the film co-starring Jean Claude Van Damme. Well, there's actually news that the singer is going to auction off a car her sister—Dannii Minogue—passed onto her, all for charity. Yes, she's that generous. The car is a black SLK230 and it's going to be put under the hammer at the Bonhams Auction House during the Goodwood Festival of Speed Sale this July 2.
Now, hold your horses, guys. You've got to have at least 8,000-12,000 euros in your pockets, AND you must have experience in taking care of a Mercedes-Benz. This baby has had only 19,000 miles under its belt—mostly driving around town in pure glamour—and is still in its prime, mint condition.
Now, you all know that Kylie is as hot as she was when she started her career. Critics even refer to her as the most powerful artist in Britain. She's all set to release her 11th album entitled Aphrodite—oh yes, that is SO appropriate—this July. Her sister Dannii, on the other hand, is famous herself for appearing as a judge on huge shows such as The X Factor—alongside feisty, totally ruthless co-judge Simon Cowell, of American Idol—and Australia's Got Talent. Having been caressed by these two stars, the car is sure to draw crowds from all over the world—not just Britain—says Bonhams Motoring Department Head James Knight.
Can't get Kylie out of your head? Then take a shot at her SLK230.