Kharl Prado
June 11, 2010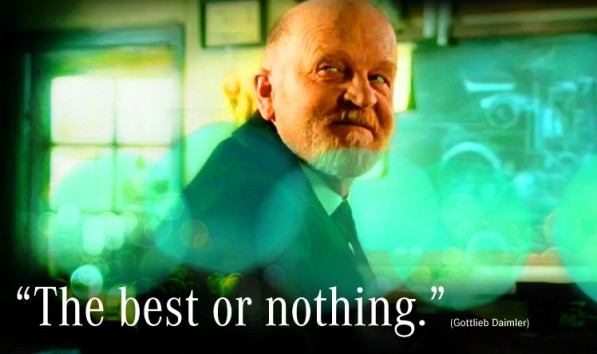 Recently kicking off its "The best or nothing" campaign, Mercedes-Benz is looking to get lots of attention for its future models—both new and upgraded—that will be launched in 2010 and 2011. The campaign will reach far and wide, involving most of its employees who will be acting as ambassadors for the three-pointed star, cutting through print, broadcast and online media.
The main highlight of the brand campaign is to show to the world Mercedes-Benz's redesigned logo—a three-dimensional star that's surrounded by glistening chrome—along with the new tagline "The best or nothing". Explains Mercedes-Benz Executive Vice President for Cars Sales and Marketing Joachim Schmidt, the company pioneered not only the automobile itself but a lot of other advancements in technology—safety cell, antilock braking system, airbags and ESP, and patent safety systems such as 'PRE-SAFE'—that are 'taken for granted' today.
Thus, Schmidt expects nothing less than producing high standards to appease their client's equally high expectations. Whether that's in research and development, manufacturing, sales, aftermarket service, business or purchasing, Mercedes-Benz will strive for leadership.
As for the upcoming models, the company is set to catapult the launching of 16 models—these include the Smart Fortwo Electric Drive, the B-Class F-Cell and the A-Class E-Cell—along with many other surprises. Also in store are new models for the compact segment, plus three-series model lines with alternative drivetrains.