Kharl Prado
June 4, 2010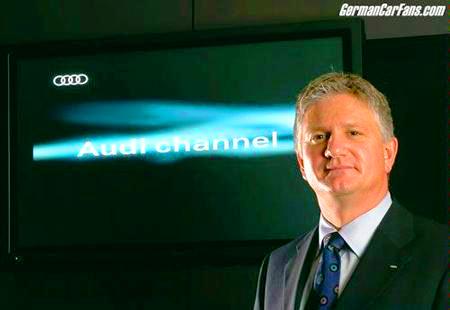 What do you do when your job no longer excites you or pays you enough? You quit – plain and simple. That's exactly what Citroen UK's Gary Savage did when offered a high spot at Mercedes-Benz Cars UK. Savage is set to replace Dermot Kelly, whose last day falls at the end of June.
Savage, who is just half a month away from celebrating his first year with Citroen UK, lead the marketing and brand development team for Russia since June of 2009. Even before that, he was also sales and marketing boss for Audi UK. So you could say he's gone around the industry quite a few times.
Mercedes-Benz UK President and CEO Wilfried Steffen recognizes Savage's credentials, having delivered remarkable results to both Audi and Citroen in the past. Having convinced the boss himself, Savage has been appointed to join the Mercedes-Benz team in UK.
Part of Savage's new job description in Mercedes-Benz is to head the implementation of passenger car strategies in order to boost sales and bring customer service and professionalism of dealers to the highest level according to brand values. Basically, he's been hired to continue and hopefully improve what Kelly had started.
Citroen North Europe Sales Director Christopher Musy has taken over as interim marketing and brand development head whilst Citroen UK finds a replacement for Savage.