Kharl Prado
June 11, 2010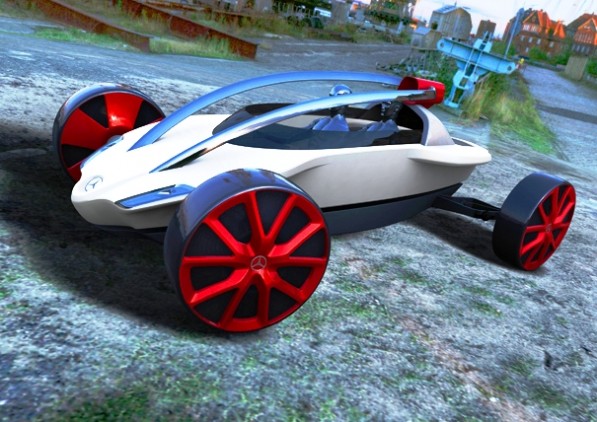 What do you think cars will look like forty years from now? Well, here's a rendition by artist Felipe Palermo.
Apparently, his view of the future isn't that farfetched, except his design looks like a boat on wheels. What's funny about this design is it doesn't seem to have glass windows. Are people of the future supposed to be breathing polluted air? If so, then this design takes its roots from convertibles. But if you look really close at the body and the wheel layout, you'll notice that it resembles somewhat a Formula One racecar. So apparently Palermo also had performance in mind.
Another part of the design that's quite bothering is the wheels and tires. Either they're super shiny slicks, or are made of some kind of fiberglass. According the press release, however, the tires can be injected with rubber once they wear out. It sounds weird but hey, all good ideas sound funny at first. Case in point is Wilbur and Orville Wright. They damn well near killed themselves trying to take off at Kittyhawk. How's that for weird ideas? We all know where they ended up in history books.
Finally, according to Palermo, the car uses magnetic levetation, a.k.a. MAGLEV, technology, to allow its floating body to 'roll' into a turn to put weight onto the inner tires. Such a technology should make Formula One cars cornering look slow. Palermo says his inspiration for this design was the legendary Silver Arrows, Sir Bruce McLaren, and of course, the 1954 Gullwing. So, yeah—it's a cool concept. What do you think?