Michael C.
June 24, 2010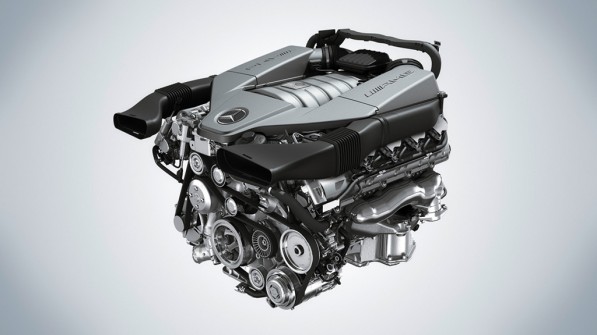 The chunky and loaded AMG 6.2 liter V8, will reportedly be replaced with a twin turbo 5.5 liter V8 because of fuel consumption and emission reasons. The 6,208 cubic centimeter engine has again showed its range of ability by winning over two competitors in its league at the International Engine of the Year Awards 2010. The said engine bagged the Best Performance Engine and the Above 4 litres categories, being the second successive year that the V8 engine was highlighted in the competition. Often called the M 156 by AMG employees, this engine gives out a maximum torque power of up to 630 Nm and offers a power rating of between 457 hp and 525 hp. This engine commands several AMG models such as C63 AMG, E63 AMG and the SL63 AMG.
According to its press release, the muti-awarded AMG V8 is well known for its powerful evolution. In the gullwing, the AMG's powerstation V8 engine features a 571 hp and a maximum torque of 650 Nm. The modified features in the engine are accountable for its increase in output. The forged pistons, taken from the SLS AMG, combined with the new connecting rods and a lightweight crankshaft, makes the engine much lighter by three kilograms. The lessened inertia amplifies the dexterity of the 8 cylinder engine, which gives out even more breathtaking responsiveness.
The International Engine of the Year Awards in one of the top awards given in the automotive industry and has been presenting awards since 1999. The selected engines are reviewed by a self-governing panel of motor journalists coming from 32 countries.