Gill
June 7, 2010
Rarely do we experience such moments when beauty mesmerizes our senses and takes our breath away. A beautiful car is said to have the same effect on petrol-heads. The car in question here is the Marx Brothers' 1927 Mercedes-Benz S Boat-tail Speedster. The stunning car is up for auction at the forthcoming Pebble Beach Concours.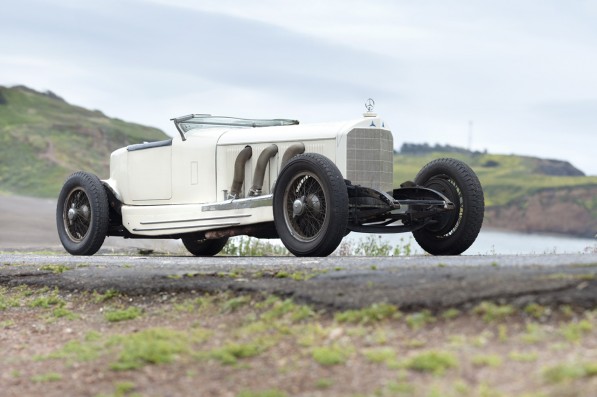 As with most iconic cars, there is a story linked with this car also. Back in the golden days of Hollywood, when car designs were truly conspicuous, two famous personalities decided to race their cars to settle a bet. In 1932, Zeppo Marx made a bet to Phil Berg that his 1927 Mercedes-Benz S Boat-tail Speedster can beat Phil's Dusenberg in a drag race. The bet was settled at $10,000 – a considerable amount of money at the time. The race took place at the dry lakes just outside north Hollywood in front of more than a thousand viewers. Unfortunately, Phil Berg's Duesenberg won the race but the Mercedes-Benz did provide a tough challenge. But the car has again made headlines 78 years after the iconic 'street' race.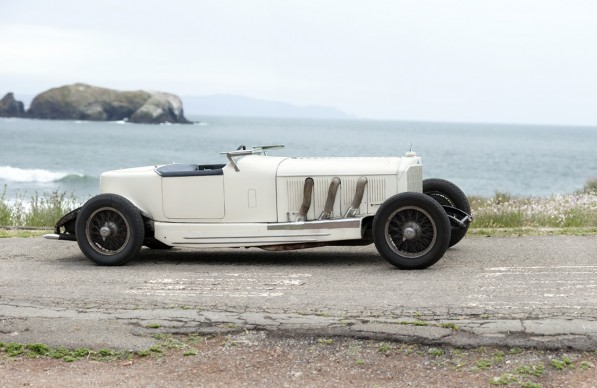 The old-school yellow license plates are still there as the vehicle has never left California. The auction will be held at the famous Pebble Beach Equestrian Centre on August 14-15 and is organized by Gooding & Company. Besides the Mercedes Soft-tail, there are other rare beauties which are up for grabs. The list also includes 1956 Maserati 200 SI and 1951 Ferrari 340 America.