Kharl Prado
May 27, 2010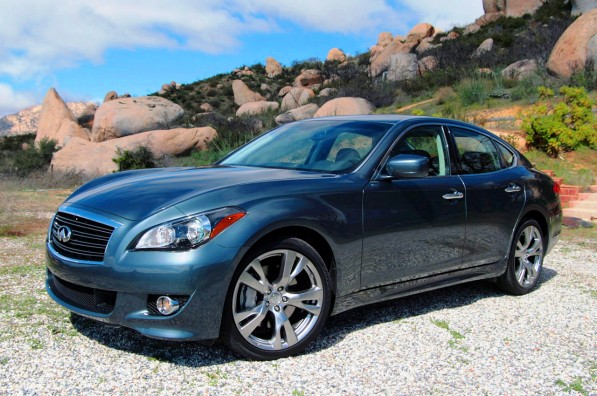 So far, the partnership between Daimler AG and Renault-Nissan has only been able to spark rumors. The deal is to share their technology and resources to make cost-effective changes to their business. It also involves allowing each other to penetrate otherwise inaccessible markets in their respective dominions. Sounds like a match made in heaven, doesn't it? We'll see.
Right now, the latest hearsay is that the Infinit M and G will be sharing platforms with the Mercedes-Benz E-Class. Well, that's a heavy statement, and needs hard evidence. If it were true, then Infinit is looking at hundreds of millions of dough saved from developing their own platform. Daimler, on the other hand, will expect something in return for their favor, probably in the form of royalties to help fund development.
Looking from either side, it all makes sense. They've already agreed on sharing engines, production facilities in the US and, supposedly, commercial vans. So sharing platforms would be the next practical step.
Still, it won't hurt to take such news with a grain of salt. Call it delusions of grandeur, if you may, on the part of Nissan. Whatever fruit there is to bear from this cost-cutting venture, it better be sweet. Or else, Daimler will be looking at another episode of failed relationships.