Kharl Prado
May 30, 2010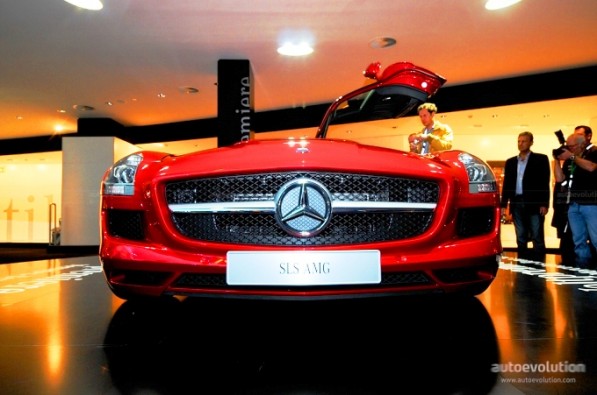 The honors just keep piling up for Mercedes-Benz as the SLS AMG nets another top honor – a Plus X Award. Winning the High Quality and Design trophy under the Innovation category, the SLS was chosen by 144 judges from 32 participating nations who selected cars from all over the world for testing.
Mercedes-Benz's parent company Daimler AG states that the SLS' gullwing doors might have proved to be a huge factor during deliberation. Bringing back memories of the Fifties when its predecessor, the 300 SL, was highly regarded as a legendary race car, it's no wonder that the SLS AMG appealed to the jury who are all avid fans of both luxury cars and motorsports.
The Plus X Award, perhaps the largest technology, sports and lifestyle contest, ranks nominees under six separate categories, namely Innovation, High Quality, Design, Ease of Use/Functionality, Ergonomics and Ecology. The SLS won the Innovation award sans rival due to its highly advanced systems – AMG's 6.3-liter V8 engine that's  mounted mid front and coupled to trans-axle, seven-speed double clutch transmission, and a body shell that's made of spaceframe aluminum, all riding on a highly-tuned sports suspension system featuring double wishbone axles .
Performance wise, the V8 is capable of 571hp at 6,800 rpm with torque peaking at 650Nm around 4,750 rpm. With a price of 177,300 euros, the SLS AMG is one of the most affordable super cars you can ever imagine.