Armin Hodzic
May 13, 2010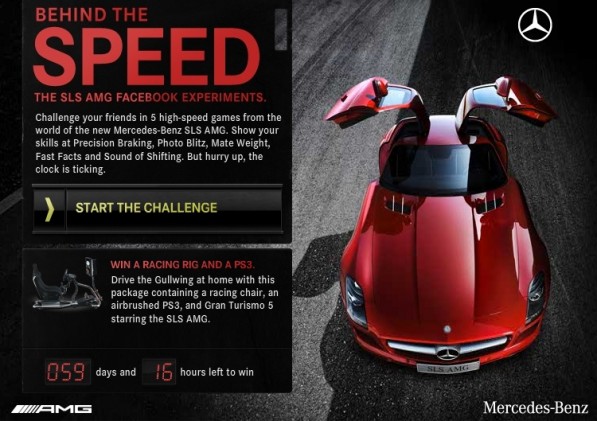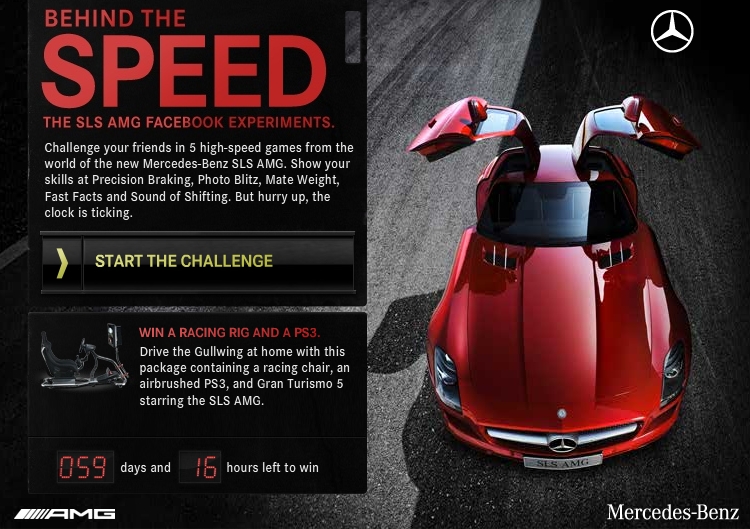 Just a few days ago, Mercedes-Benz announced the SLS AMG iPhone/iPad game. With its amazing sounds highly addictive game features, it sure is poised to become one of the more popular racing games on the iPhone. Just as people have started downloading the game, Mercedes also announced the Facebook app for that game, where folks won't just play the game, but also play for prizes and race to beat the highest score.
Mercedes-Benz and their new push to own and be part of the emerging social media world seems to be paying off, as evident by the growing number of fans on their official Facebook page. Reaching over 337,000 people on Facebook, this sure does seem like a good way to announce the SLS-AMG game.
SLS AMG gamers will have the chance to interact, connect and share their passion for the game to other avid Mercedes Benz SLS AMG game enthusiast. And just like on any Facebook fan page, people can write comments, opinions, negative reactions and tips to the SLS AMG game.
So head over to the SLS AMG Facebook app and try your luck, maybe you'll can win something.